Business Transformation Leader
GREATER NEW YORK AREABUSINESS MANAGED SERVICES
TECHNOLOGY | SECURITY | DATA | MARKETING | OPERATIONS
ABOUT ME
A driven technically refined and business-oriented information technology professional with a career reflecting transformational leadership qualifications in addition to direct operational, business intelligence and agile project management expertise. Maintain focus on achieving results through process improvement and cost reduction via developing and implementing advanced technology solutions, lean business processes, and performance metrics to meet an assortment of objectives.
EXPERIENCE
From

October 2021
To

Present
1 year
Zyos Group

GREATER NEW YORK
Founder
Zyos Group is a management consulting, digital transformation, and technical solutions firm. Our services are specialized for small to mid-sized businesses to increase revenue, reduce risk, drive efficiency, and enable actionable insights by integrating information technology, security, business intelligence, and lean operations. We leverage people, processes, and technology combined with change management to produce positive outcomes across all functional areas we support.
From

Aug 2018
To

October 2021
(2 YEARS 9 MONTHS)
Next Level Performance

GREATER NEW YORK
Vice President of Information Technology & Operations
Oversee SaaS & Enterprise Product Development, Software, Information Technology, Marketing & Operations.
From

Sep 2014
To

Present
(7 Years)
BI Analytics

GREATER NEW YORK
Founder
BI Analytics, a leader in analytics and performance improvement for the healthcare, manufacturing, distribution, wholesale, and retail industries. As a technology and consulting company, we accelerate the achievement of strategic goals through a better means of managing Key Performance Indicators (KPI's), and aligning them with operations.
From

Mar 2017
To

Aug 2018
(10 Years)
Central Jersey Blood Center

GREATER NEW YORK
Chief Information Officer & Chief Operations Officer
Oversee day-to-day operations for Information Technology, Business Intelligence, Production Planning, Project Management, Marketing, and Sales. Leverage operational experience with technology and process improvement to deliver cost-effective solutions to increase productivity and meet customer demand.
From

Jan 2010
To

Present
(12 Years)
Zyos Technology

GREATER NEW YORK
Founder
NJ's Best IT Managed Service Provider
Zyos Technology has been committed to bringing customers both IT and Security managed services for the past 12 years. We are an indispensable asset to over 100 successful enterprises.
EDUCATION
Montclair University
Masters of Business Administration (MBA)
2013-2016
West Virginia University
Bachelor Of Science – Management of Information Systems
2002-2006
RECOMMENDATIONS
I have had the pleasure of knowing and working with Paul Ruddy for seven years. Paul worked and excelled in his job performance in every area.  He amazed me not only with his knowledge and skill level in the IT field but his dedication to accomplish any project that he was assigned.  As an example, when it came time to update our donor management system (which is regulated by the FDA) we decided to move to a completely new package created by Mediware.  He agreed to be the Project Manager and completed the entire project in six months sometimes working 36 hours straight to meet the project milestones.  The people at Mediware were so impressed that they would borrow Paul on some of their projects that were troublesome to their installation teams.  To put this accomplishment in perspective the normal conversion time for the Mediware software was an average of thirteen months; thus my total amazement with his effort and dedication.  This is only one example of how valuable he became to our operation and explains his rapid assent to the Director of IT.

Paul not only has the technical expertise but he has tremendous "people skills" which I believe will serve him well in his future endeavors in the business world.  On several occasions I would tap him to take on some of the business challenges we were facing at the blood center which would entail him to delve into disciplines out of the IT realm.  His tenacity to tackle these issues and solve the problems were second to none.  He is a quick learner and great at analyzing the "root cause" of the business issues we dealt with. I believe he has a tremendous future in the business world because of his high degree of intelligence and his unrelenting personal drive for success, not to mention his very effective "people skills."
Paul is full of energy and seems to have an endless capacity to take on projects. He knows his subject (Information Systems) very well and consistently identifies opportunities to improve efficiencies, reduce costs and maintain our center on the technological cutting edge, all of which provides us with a competitive advantage. Paul is an avid learner and I have seen him absorb operational and administrative processes, then integrate his new knowledge to design better technological solutions. He seizes every opportunity to attend educational program and recently completed a project management training course.
As a member of the Management Team, his contributions are plentiful and welcome. He is not afraid to take an "out-of-the-box" approach, regardless of the established consensus. Paul takes a global view of the organization, understands his department only is a part of the whole and readily crosses functional barriers to share his observations and suggestions in a non-confrontational manner. Conversely, he responds well to critique, accepts responsibility for his errors and strives to incorporate feedback to continuously improve. In addition to his full time job, Paul maintains his own consulting portfolio to satisfy his entrepreneurial thirst.
In summary, Paul is very social, participative, creative, courageous and knowledgeable. He demonstrates leadership skills I have rarely encountered in my 30-year career.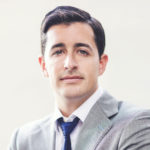 Paul is one of the most talented and passionate business executives I've had the pleasure of working with. His expertise extends well beyond IT and into the areas of operations and business intelligence which have been instrumental in helping to make strategic marketing decisions which deliver significant results. He pursues projects with a relentless work ethic and attention to detail that always deliver on deadline and with the highest standards of excellence. He has been an important mentor in my own career and I highly recommend working with him if you are given the opportunity.